Contact Info
Kiwanis Foundation of Canada
P.O. Box 5034
Brantford, Ontario
N3T 6J7
T: 519.304.3038

Kiwanis Club
Growth Incentive Program
OCTOBER 1, 2021, TO May 31, 2022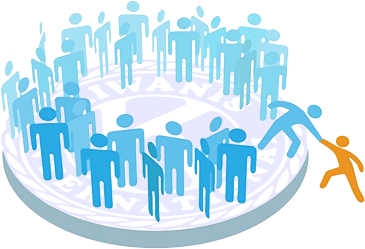 The Kiwanis Foundation of Canada is proud to announce that in order to support growth in Canadian Kiwanis clubs, we are implementing an exciting new "Kiwanis Club Growth Incentive Program".
In addition to our existing programs that support "New Club Opening" and "Bringing Your Kiwanis Club up to Charter Strength", your Foundation is offering a special financial incentive for existing Kiwanis Clubs in Canada to recruit "New Members".
This is a post pandemic only program and is exclusive to Kiwanis Clubs in Canada (PNW, WC & EC&C).
We want to reduce the dues for
new members joining your Kiwanis Club.
We will reimburse your club C$100.00 for each "New Member" you add to your roster between October 1, 2021 and May 31, 2022. The following conditions apply:
This is an incentive for existing Kiwanis clubs only, not new club openings or SLP programs. Your new members must be classified as full dues paying members. The definition of a new member is a member that is not already a member of a Kiwanis club, or a member that transfers from another Kiwanis club, or a member that has relinquished their membership in a Kiwanis club within the past 6 months.


Your club must be a dues contributor ($15.00 per member) to the Kiwanis Foundation of Canada for the Kiwanis year of 2021-22.


Your club must have all of their submissions made by June 30, 2022 to our Foundation office. Please provide a copy of your paid membership invoice from Kiwanis International. You can apply any time up to May 31, 2022.

This one time only grant is designed to support the Kiwanis clubs in Canada to strengthen their clubs. This program is to assist clubs in recruiting new members.